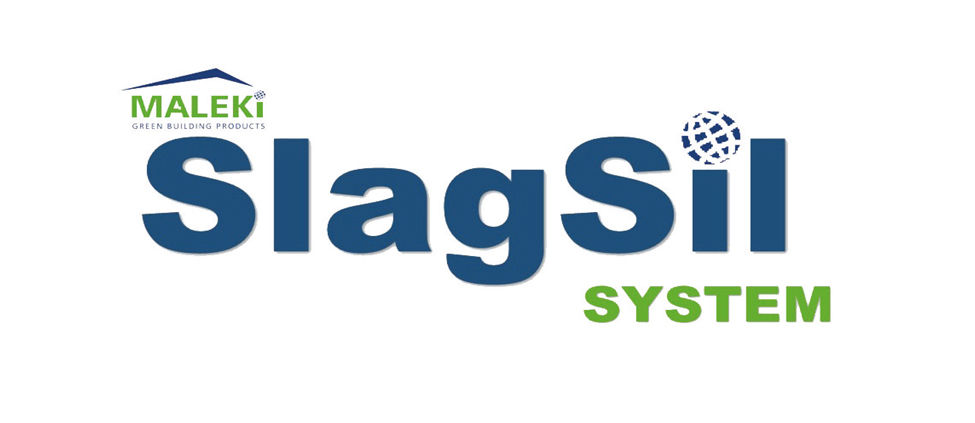 System for efflorescence-free and
Salt water resistant concrete components
Maleki-SlagSil - the new concrete formulation
Maleki-SlagSil is the result of 4 years of research and development work on a new concrete formulation. The result of the tests carried out on paving stones, precast concrete elements and pig slabs is a unique formulation of concrete with outstanding properties:
Maleki-SlagSil is a stoichiometrically adapted concrete formulation. When using specially adapted slag sand and our silicate liquid
Maleki-DW 100
it is possible to replace cement and at the same time achieve some interesting advantages that were previously not permanently possible. In this formulation, cement components in the concrete are replaced 1:1 by granulated blast furnace slag. The tempering of mortar or concrete with granulated blast furnace slag
or other secondary raw materials requires precise adjustment to the respective application in order to achieve optimum results. Blast furnace slag is a latent hydraulic raw material which reacts very slowly and therefore requires more time to develop its compressive strength than Portland cement. With the stoichiometrically adapted combination of granulated blast furnace slag and our liquid silicate activating agent
Maleki-DW 100
even achieves a higher compressive strength and the product also has the advantages mentioned above.
Maleki-DW 100
is added to the concrete mix with the mixing water.
Maleki-SlagSil is an important component in mortars and concrete to ensure lasting protection.
Cement-based materials such as concrete contain the strength-giving calcium silicate hydrates (CSH) and portlandite after hardening or hydration. While Portlandite performs important corrosion protection functions for the reinforcement in reinforced concrete, it is also responsible for undesirable concrete corrosion. Acids can dissolve Portlandite to form salts, which appear on the surface as efflorescence. The most efficient protection of the materials described is the conversion of the concrete's own calcium ions into stable calcium silicate hydrate phases that are permanently resistant to pollutants. The transformation of the molecular structure is achieved by a specially adapted binder system. This effectively reduces the proportion of Portlandite in the end product to a minimum and significantly increases resistance to a wide range of corrosive influences. This effect was demonstrated in cooperation with external testing laboratories using X-ray analysis.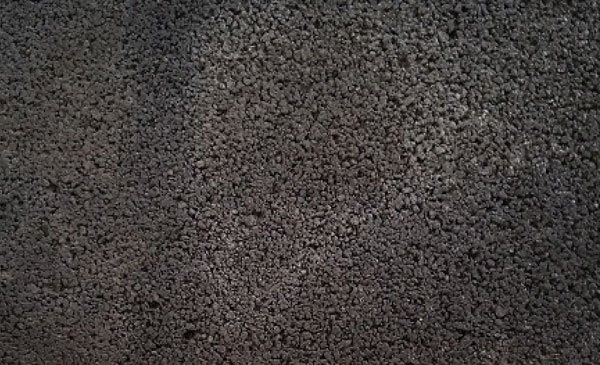 Water-permeable stone with Maleki-SlagSil
Water-permeable stone without Maleki-SlagSil