Long-lasting protection for sewers and structures
Permanent renovation and lasting protection
The wastewater system is one of the most important infrastructure structures in our society. However, the constant exposure to aggressive media does not leave the buildings unscathed.
Therefore, a permanent renovation and permanent protection of existing/new sewers and manholes with permanent solutions is necessary.
Mineral and silicate building materials
Maleki GmbH offers innovative solutions based on mineral or silicate building materials for the protection of wastewater structures. Both masonry shafts and concrete structures can be effectively protected against the strongest attacks.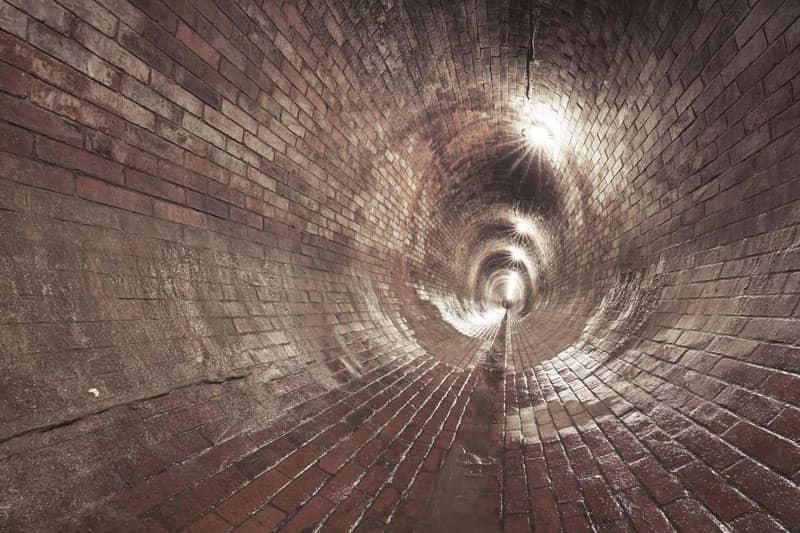 Before carrying out waterproofing or reprofiling work, it must be ensured that the substrate is stable, solid, load-bearing and free of separating substances. For basic waterproofing work in thicker layers from 4 mm and for larger break-outs, the reprofiling mortar Maleki-DS 240 can be used. For work in thinner layers we recommend Maleki-DS 220. All surfaces can be treated with Maleki-DW 100 for higher acid resistance. Maleki-DW 100 for higher acid resistance.
In particularly stressed areas, we recommend coating with our resistant silicate mortars. These products are characterized by their high resistance to chemicals and corrosive media. This makes them ideal in areas with a high acid load, which is mainly caused by biogenic sulphuric acid in the sewer. For waterporoofing and corrosion protection against biogenic sulphuric acid, among other things, the silicate waterproofing slurry Maleki-SWP 270 is the ideal product. For thicker layers and reprofiling work, you will need our silicate filler and grout mortar Maleki-SBS 860 which also serves as a waterproofing and corrosion protection.