Parking deck coating
CP OS 8
Effective protection for new and old parking areas
Surface protection systems for parking areas and parking garages must meet special requirements in terms of their protective effect and durability. When selecting a suitable system, attention must also be paid to the respective application. The CP OS 8 parking deck coating is a class OS 8 system tested in accordance with TR "Maintenance of concrete structures".
Thanks to years of experience in the field of highly stressed floors, Maleki GmbH has developed CP OS 8, a system for coating rigid trafficable surfaces that can be used in both weathered and unweathered areas.
The system offers effective protection against carbonation and is still permeable to water vapor at the same time. This means that the system can also be used in underground garages.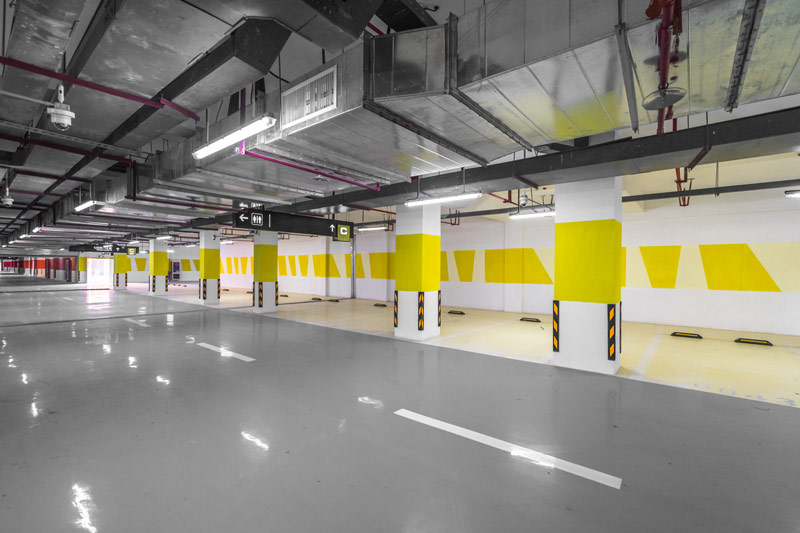 For detailed information on application, please refer to our technical data sheets.
Further system processing instructions can be provided on request.